10 Best Places to Retire
Where Are The 10 Best Retirement Locations?
What criteria do you use in selecting the 10 Best Places to Retire?  Read what I discovered in my research.
According to Forbes the best places to retire, using the criteria of: 

Quality of life; Cost of living; Medical care; Safety; Friendliness of the locals; Culture; Ease of getting a visa and coming back home to visit family; Shopping and business are:
USA
France
Ireland
Italy
Malaysia
Panama
Spain
Austria
Canada
Thailand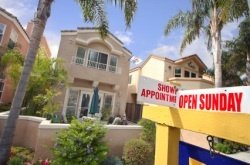 USA 10 Best Counties
Montgomery County, Pa.


Nassau County, N.Y.


Pima County, Ariz.


Palm Beach County, Fla.


Honolulu County, Hawaii


Brevard County, Fla.


Montgomery County, Md.


Ocean County, N.J.


Westchester County, N.Y.


Lancaster County, Pa.
10 best places to retire
The British Telegraph newspaper's 10 best places to retire, taking account of: property prices; taxation; residency rules; climate; and expat friendliness are:
USA (Florida)


Barbados


Cyprus


France


Italy


Mauritius


South Africa


Spain


Switzerland


Turkey
Follow the sun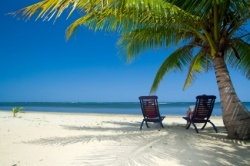 In 1959 my fourth class primary teacher read us the poem "November", by Thomas Hood:

No warmth, no cheerfulness, no healthful ease, 
No comfortable feel in any member -
No shade, no shine, no butterflies, no bees, 
No fruits, no flowers, no leaves, no birds -
November!

Its sentiments are gloomy and it makes one feel SAD (Seasonal Affective Disorder) That same teacher enthralled us by reading The Coral Island, a perfect place where "a sandy beach of dazzling whiteness lined this bright green shore, and upon it fell a gentle ripple of the sea." And I got to see such a place 50 years later ... the Whitsundays off the East coast of Queens land! 

In 1969 Harry Nilsson recorded Everybody's Talkin', which offered one solution to grim November: 

I'm going where the sun keeps shining 
Thru' the pouring rain 
Going where the weather suits my clothes 
Backing off of the North East wind 
Sailing on summer breeze 
And skipping over the ocean like a stone

Many retirees leave their countries every year to live abroad, and escaping "the North East wind" is often cited as a major influence. This migration has been called the "Silver Flight." 

Seniors in Northern USA are attracted to retirement states such as Arizona, Texas, South Carolina, Florida, and California. 
Retire Abroad
If you are contemplating retiring abroad, are you motivated by the positive aspects of your chosen location, or do you want to get away from where you are now? 

Positive reasons for seeking a great place to retire abroad might include:
A climate beneficial for healthier aging: warm, cool, or temperate, which suits you best?


A chance to begin again, starting over, adventure


Lower cost of living


Experience a new culture


Healthy outdoor lifestyle


Life expectancy, you have a lot of living to do yet


Learning a language could be an interest, not a chore


Good senior healthcare


Better Work Life Balance


A better place to pursue your retirement hobbies


You would like to change to a coastal, mountain, or river/lake location.

Negative reasons for wanting to get away might include:
Rising crime rate


Fed up listening to moaning, feelings of hopelessness and negativity


State of economy


The Government


November


SAD - Have fun watching Northern Europe or Northern American weather on Cable News!
Is retiring abroad for you?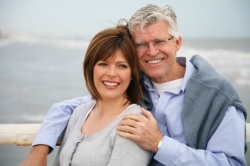 The choice of best place to retire is as individual as you are. No one country will have everything you want. In Retire Abroad you will read of one couples experience. The Retire Abroad Checklist will help you narrow the choice, and you may find that My Own Backyard merits a place on your 10 best places to retire. 
Many people retire abroad successfully and have a wonderful experience, because they know what they want and carry out detailed research and retirement planning. 

If you think you can become one of those have a look at my Retire Abroad Checklist. 

The key to retiring abroad is to know what you want, and to undertake detailed research and planning. Do come back to this site later, as I add stories from "experts" who have successfully retired to a different part of their home country, or have retired abroad. 

So - What are your plans? Where do you think the 10 Best Places to Retire are?