Retirement Planning Tool
More than financial planning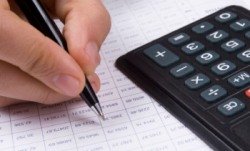 This excellent retirement planning tool goes beyond retirement financial planning. It's a checklist that covers the familiar big issues, as well as other important details, which are sometimes overlooked.  You could use it with your partner, your colleagues, or a retirement coach. I also suggest you browse the rest of this website, where you will find articles on many of the topics. 
When I first met my retirement coach I had a list of topics, which I wanted to discuss. My coach heard my list, and then observed "You haven't mentioned how retirement will affect the relationship between you and your wife." And that became the theme of my first coaching conversation. If I had the attached checklist, I would have realized sooner the impact of retirement for couples. 
What matters most?
People affected
Retiree


Spouse


Children


Family


Neighbors


Local Community


Work Colleagues


Retired Colleagues


The "Business" retired from


Friends
What retiree loses
Income


Status


Contact with Colleagues


Job Satisfaction


Fixed Routine


Sense of Purpose
Retirement phases
Preparation


Euphoria


Sadness


Sense of Loss


Sense of Unreality


Loneliness


Inertia


Frenzy of activity


Humdrum boredom


Domestic readjustment


Search for new sense of fulfilment


Loss of dignity/identity


Contentment with low level routine


Ultimately Senior Assisted Living, or living alone
Opportunities
Change Job


Part-time work


Develop existing hobbies


New Retirement Hobbies


Take up new social activities


Make choices


Reduced stress


More time with spouse and family


Senior Travel deals


Retire abroad
Retiree needs
Companionship at home


Companionship outside home


Activity


New sense of purpose


Health and wellbeing


Exercise for seniors


Investing for retirement


Knowledge of entitlements
Retirement for couples
Prepare for by discussing with spouse in advance of retirement


Degree of extra companionship must have tolerance for respective personalities


There will be opportunity to help with some of the routine chores


There will be opportunity to learn art of cooking, if desired


However any encroachment into domestic tasks should be by agreement and should never give rise to critical comparisons or carping


There will be more time to avail of holiday breaks together


Similarly it will be possible to engage in social activities together


The same applies to exercise together, be it walking, jogging, swimming or gym activities


However, underlying all this, it is important that each should continue to have the space to follow their chosen pursuits outside the domestic scene
Companionship outside the home
It would be beneficial to maintain some contact with former colleagues


Retirement will give time for involvement in local or other activities and a payback for this will be the establishment of new companionships


Join an Active Retirement Community


The degree to which you would wish to be involved would depend on your distinctive personality but perhaps those of an outgoing nature should seek out and help those of a shy or retiring nature


This should become clearer in dealing with the next topic under the heading of "activity"
Activity
The possibilities are vast, depending on your health, energy, inclination and enthusiasm


Retirement jobs, part-time work – perhaps filling in some gaps in your former employment


Full time work in another discipline to fulfil a long-felt wish and perhaps with a specific time span in mind


Further study on some topic of interest with a definite goal or qualification in mind


Involvement in local activities such as "Meals on wheels", "St, Vincent de Paul" "Tidy towns", "Parish activities" etc.


Retirement hobbies, e.g. painting


Get involved in your local Active Retirement Association for such activities as "Bridge", Walking, Bowling, Gardening etc. etc.
New sense of purpose
You should bear in mind that even though retired, you are capable of being a very useful person


At your age you have a vast store of knowledge and experience which is a very worthwhile asset


Your newly found sense of purpose will depend on your point of view and will be related to the activities undertaken but it should always be positive


It may be the achievement of some goal, such as completion of a course of study, develop some competence as a painter, emergence as a diligent and competent participant in fulfilling some social needs or whatever.
Health and wellbeing
Health, as they say, is wealth. Everything else is secondary


Good food and balanced diet is essential – don't neglect meals especially if living alone


Don't smoke – if you do, develop a "sense of purpose" to quit


Alcohol in moderation


Get a good night's sleep – usually 8 hours but may do with less as you get older


Early to bed and early to rise is a good maxim – don't stay in bed half the day


Exercise for seniors, with fresh air every day. Walking - say half an hour or so - is very beneficial


Get a full check-up from your G.P once a year, even if you feel great!


For a sense of wellbeing try to take part in some of the activities outlined above


Live within your means
Knowledge of entitlements
Be involved with a retirement association of your previous employment (if one exists) to keep abreast of post retirement entitlements


Officers of the department of Social Welfare will have full information on statutory entitlements
Acknowledgement:  Retirement Planning Tool
I'm grateful to Vincent Ryan and his team of seven retirees from Dalkey Co Dublin, who carried out research for the purpose of understanding the issues involved in retirement, and from which this retirement planning tool evolved.