Retirement Statistics
Retirement Statistics for Retirement Planning
Which retirement statistics will help you to plan and live the active retirement of your dreams? My own retirement planning prompted me to pay attention to retirement statistics in my early fifties.
Lies, dammed lies, and statistics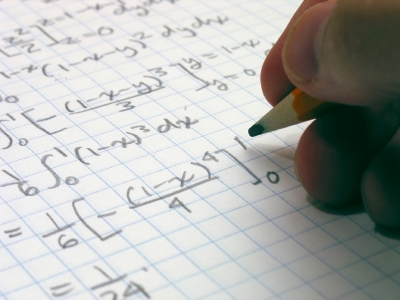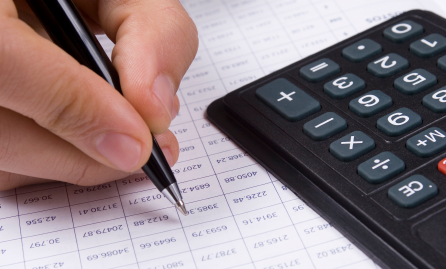 There was an article in The Irish Times newspaper which stated that research had revealed that "40% of us had a problem with maths." 

I wrote the following letter to the editor: 

"So 40% of us have a problem with mathematics. Let's look on the bright side ... this means 70% don't have a problem." 

The letter got published, was subsequently listed among the sayings of the week, and got broadcast on national radio in an item entitled "It says in the papers." 

I''ve studied statistics at Primary and Masters Degree level and I still can't differentiate between Permutations and Combinations in probability theory. And please don't ask me about Simple (sic) Regression analysis or the Poisson Distribution. 

I''ve read Statistics Made Simple (now there's an oxymoron) and Statistics for Dummies, but I still have occasional nightmares involving Chi-Squares and Partial-Correlation Coefficients. 

And for what? To paraphrase my high school maths teacher - "Don't worry Greg; there's no such thing as algebra in the real world!" (Mind you an understanding of Probability Theory could save a lot of money gambled on the Lottery!) Let's ease ourselves into retirement statistics with a few quotes from that source of infinite quotes on every subject - Anon:
Facts are stubborn things, but statistics are more pliable

To a statistician fractions speak louder than words

Statistics prove that you can prove anything with statistics

A statistician is a person who comes to the rescue of figures that cannot lie for themselves.
And then there are "Lies, dammed lies, and statistics" a phrase that disparages statistics, and warns us that some unscrupulous people use them to support a weak argument 


Helpful Retirement Statistics
But I know you love statistics - how else did you arrive at this page? So here goes with some retirement statistics. 

It's impossible to write about retirement statistics without reference to the Baby Boomers. They are that lucky generation born between the ending of the World War II and the coming of the Beatles, 1946-1964, those currently between 49 and 67. Seventy Seven million Americans are in that category. 

According to AARP Retirement Statistics /Roper:
80% of Boomers expect to keep working in retirement jobs.


7% in full time employment


55% part time, for money or enjoyment


15% plan to start their own business
A Merrill Lynch survey reported that 76% plan to work in retirement.

A MetLife survey found that 57% of Baby Boomers want a "feel-good job" in retirement. 

Impact on US economy of Americans over 50 - they account for ...
More than 77% of the country's financial assets.


54% of consumer demand


77% of all prescription drug purchases


61% of all over-the-counter drugs


47% of all auto sales


80% of all luxury travel purchases

In Ireland, people over 65 make up about 11 per cent of the population, as a group, they have considerably more spending power than the mortgage-ridden or redundant young.

Demographics of aging - as Boomers age:
In 2010 51% of the US workforce will be over 40, this is an increase of one third on 1980


The 55+ age group will increase from 13% of the population in 2000, to 20% in 2020


At present fewer than half a million people in Ireland are over 65 - the official retirement age. But by 2050, experts forecast this number will rise to over 1.25 million - meaning one in every three adults will be a pensioner.
Attitude on Best Places to retire to (Del Webb survey)
36 percent of Boomers will move or plan to move when they become Empty Nesters. When they retire, 55 percent say they will move.
Of the Boomers who moved or will consider moving once becoming Empty Nesters, roughly one-third (36 percent) will move more than three hours away. Upon retirement that number climbs to 51 percent.
26 percent of Baby Boomers will consider purchasing a home in an age-qualified Active Adult Community. Roughly one-half (51 percent) are not sure whether or not they would make this purchase and 24 percent would not consider buying in an active adult community.


Of Baby Boomers who are considering purchasing a home in an age-qualified active adult community, 30 percent prefer a community in an urban location. 

Additionally, 29 percent want a community that maximizes local natural benefits; 22 percent like an active adult community located within a multi-generational development; 6 percent want a small to mid-sized community with golf; 5 percent choose a country-club setting and 3 percent prefer a large community with golf.


Boomers are more than twice as likely as those aged 59-70 to prefer an Active Adult Community that is part of a multi-generational neighborhood.
Boomers who moved or will consider moving from their old Empty Nest cite wanting a smaller house (44 percent) and one that requires less maintenance (44 percent) as their top reasons for moving. Upon retirement, they say maintenance will be the paramount issue in choosing a home (62 percent), but they also will want a smaller home (23 percent). (Read - Best places to retire)
Attitudes are changing
Retirement statistics research show that attitudes have changed considerably. With life expectancy increasing the time horizon for the "Third Age" has lengthened and many people are asking "what's next", and they're thinking way beyond a life of leisure.
"And I think mandatory retirement age is a relic. I think should be an individual decision and not a social decision." (Dr Richard Suzman National Institute on Aging in the US.)
A new report by the Society of Actuaries in Ireland has recommended raising the retirement age to 75 by 2050 in order to fund future pensions. 

I was born in 1947 so we're talking about my generation. Boy we had some fun, and we're not finished yet! Most people over 55 do not feel old, 80 years of age is old. So, 80 is the new old, and there's a lot of living to be done in the last 30 years.  (Apologies to octogenarians who do not feel old!) 
"The average person over 50 mentally pictures themselves as 15 years younger than they really are. People don't want to see who they really are. They want to see who they want to be". - Scott Gilbert, CEO Saatchi & Saatchi, citing research studies.

The age for retirement was set at 65 by Kaiser Willhelm in the late 1800's. It is now generally accepted among gerontologists that life expectancy may exceed 85 years. Life expectancy in Ireland is increasing. According to the Central Statistics Office, men's life expectancy is 76.8 years (up 1.7 years) and women's life expectancy is 81.6 years (up 1.3 years) in the most recent data. 


Living Longer in the UK
Over time it's become clear that we're all living a lot longer than before. Compared to around four decades ago, the average person can be expected to live for years more. The question is why though. This article look at a number of data sources and experts to figure out what the reason for our increased longevity is. 
Backed up with charts and interviews, the article charts many changes in British society that have contributed to this major change. But it also looks at new negative trends that may cause the average life expectancy to decrease. Will we soon see future generations living significantly shorter live than their predecessors? 

---
Want to hear what other people are doing for an Active Retirement? 

Subscribe to my monthly email newsletter, "Retirement Stories". Full of new stories and tips on planning for and enjoying an active retirement.
Your first paragraph ...