Reasons To Retire
My top ten reasons to retire-are you ready?
What reasons to retire influenced your decision to stop working?   I loved my time at work, right up to the day I left. When I said this to friends and colleagues, some of them asked me ... why then did you leave your interesting career at a comparatively early age of 60?
Here are my top 10 reasons for retiring. They are based on my discussions with retirees, I'll be surprised if you don't share at least half of them.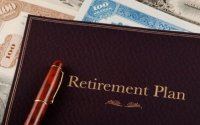 Why did I retire?
Because I had done the retirement financial planning for early retirement and I had the answer to the question how much money to retire. But my career was never just about money, and neither was my retirement.


After 26 years I was very good at my job, and though I loved it, I was no longer challenged, was not learning, and was deriving less satisfaction from it. I was not going to "retire on the job", and I felt I should get out and leave it to younger and more energetic colleagues, who were ready for it.


Health: At 60 I was blessed with good health, energy, a youthful outlook, and a love of learning...would I still feel that way at 65? There was no guarantee that I would have the same options and possibilities if I waited until 65.


Other life issues were becoming prominent ... aging parents, and the "empty nest" syndrome. Read Circle


In my "Third Age" I wanted to stay involved in the workforce, to pursue Coaching as a second career, using my best skills and experience accumulated over decades. Read Retirement Jobs


I wanted more leisure time with family and friends, than I had in full time employment. Retirement offered a unique opportunity to relax that you cannot get if you work full time.


I was not interested in "retirement", but I want to work less and at a more relaxed pace. I wanted to do something more meaningful in my retirement.


Hobbies/Clubs: I wanted to read more books ("a good book is the best of friends"), play more golf, climb more mountains, sing more songs, and watch more sunsets.


I wanted the freedom that comes with being my own boss, after 43 years at work. To feel that when I hit the hay at night I was "good tired", because I had fought my battles, and chased my dreams.


I wanted to work on My Bucket List ... writing, travel, learning, and living!
My Retirement Story elaborates on some outcomes from my reasons to retire decision.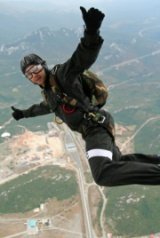 Retirement Planning
If you are contemplating retirement I would recommend that you compile a list of your top ten reasons for retiring. And do show your list to your spouse/partner. 

If one of your reasons for retiring is to have "more leisure time with family", be aware that this noble sentiment may require considerable effort and readjustment on both your parts. 

I would also recommend that you broaden your interest, and pre test some of your assumptions about the benefits of retirement, before you retire. For example, golf gives great pleasure to many retirees, but read Paul's story about his experience of Retirement Golf. 
More reasons to retire
I was fortunate to be in a company that was expanding and diversifying, so that I was challenged and active right to the finish. It was against this background that I was compiling my list, which in general is a positive and optimistic list. Not everybody is so lucky. 

Mergers and acquisitions, rightsizing and downsizing, competition from younger people on the way up, ill health, concerns about retirement planning - these can all affect your contribution and competence in the years prior to retirement. 

Among the negative reasons for retiring which have come to my attention in my retirement coaching are:
Ill health of retiree or family member


Stress from increasing work load


Burn out and needing to relax


Mandatory retirement age


Not getting on with boss


Boredom from 30 years of doing the same job


Unable to adjust to changes in management style in organization
The more positive and optimistic reasons to retire you can come up with, the greater the possibilities for a happiness and fulfillment. So, look at your list and note the positive versus negative items, then ask yourself the question: "How could I get to put more of the positive items on my list, and how could I eliminate or mitigate the effects of the negative ones." 

Share your reasons to retire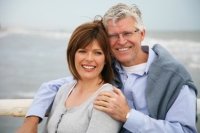 It's exciting to have activities on your list that you 'always wanted to do, but never got around to because of work and other responsibilities. But be warned! When that excuse is gone it will take planning, effort and commitment to make it happen. It's no longer a question of the top ten reasons – it's 'When Can I Retire? 

So, help others decide... What are your Top Ten Reasons to Retire? 
---
Want to hear what other people are doing for an Active Retirement? 
Subscribe to my monthly email newsletter, "Retirement Stories". Full of new stories and tips on planning for and enjoying an active retirement.
---