About Greg Butler
Retirement Coaching
About my own Retirement Coaching...I found it most helpful because of its emphasis on future goals, both personal and professional. My Retirement Coach kept me focused and encouraged action through helpful feedback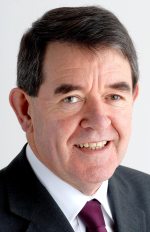 My vision of retirement
My ideal vision of retirement involved staying in the workforce and staying active in the community. I wanted to pursue a second career and I wanted more leisure time with family and friends than I had in full time employment. I fantasized about a new career, but soon realized that my strengths lay in staying in a related field, using my best skills and experience accumulated over decades. 

My chosen field was Business and Personal Coaching - with a focus on individuals who were about to retire, or were recently retired. I had a life long interest in learning and personal development and now I was enthusiastic to share this with others. 

I realized that even though my life and work experience gave me a great foundation for coaching, I also need some professional training before I could embark confidently upon this new career. 
My retirement planning
In the five years prior to my retirement I joined several courses on coaching and related fields in Ireland and the USA. I approached my employer to support me in these pursuits - and in my final two years I negotiated a new role at work which involved coaching, mentoring and sponsoring colleagues. I also worked as a Coach on a part time basis, which gave me the opportunity to pre-test my new post career work. 

Despite many demands upon my time I made a very conscious effort to stay in touch with friends and to stay active in clubs and societies. My plan included making more time for hobbies and leisure and I didn't want to be a stranger when I turned up on a Monday morning at the golf club! 
How am I doing?
Well, so far so good. I know that I have to be patient. I now realise that as far as my second career is concerned, building new networks and devising a strategy for pitching my skills is a matter of years, not months - it's a process, not a destination.  Read My Retirement Story.
'Sooner or later we must realize there is no station, no one place to arrive at once and for all.  The true joy of life is the trip.  The station is only a dream.  It constantly outdistances us.' R.J. Hastings
About My Work Experience And Qualifications
My career has encompassed wide multi-functional experience in Finance, Administration and Marketing. I have worked in a variety of enterprises in Ireland, Africa and the USA. My career highlight was as Finance Director, and later Marketing Director of one of Ireland's leading grocery brands.
Fellow of the 

Institute of Chartered Management Accountants.

MBA

 from University College Cork, Ireland.
Master Practitioner, Coach and Certified Trainer of 

Neuro-Linguistic Programming

(NLP explains how excellent people get results and enhance their lives).

Diploma in Coaching

 from the Irish Management Institute

Diploma in Coaching

 from the Irish Lifecoach Institute.
Qualified Administrator of the 

EQ-I Emotional Intelligence Assessment

, the 

Myers-Briggs Type Indicator,

 and the 

16PF Personality instrument.

My hobbies include singing,golf, hill walking, travel, creative writing and scuba diving ... and yes I did dive the Great Barrier Reef, and climbed Kilimanjaro! 

I''m a long standing member, and former president of Cork Toastmasters International Club. I have had stories broadcast on national radio and published in newspapers and magazines. 

I''m a member, past president and Paul Harris fellow, of Cork Ireland Rotary Club and this has given me an outlet for community service. 
I do hope you enjoy the information and Retirement Stories provided on this site. Please feel free to Contact me if you wish to comment or find out more about Retirement Coaching  

I look forward to hearing from you! 

---