Retirement Planning and Living
Financial Planning is only Part of the Story
Retirement planning is not just about Retirement Financial Planning.
This site is primarily about the essential non-financial information that goes towards Planning and Living an Active retirement, that's right for you.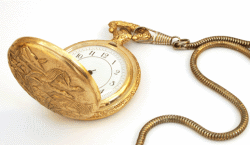 Retirement Financial Planning is necessary to support the lifestyle you aspire to, and I have a section dedicated to that. Yet your career was never just about money, and neither is your retirement.

So even if you are one of the happy few whose pensions, investments and savings have survived the economic downturn of the last few years-you still need to consider some other issues to retire happy and fulfilled.
Are you:
Approaching retirement?

Thinking about Early Retirement?

Beginning to plan for life after retirement?

In retirement, like me?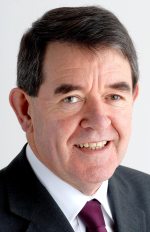 I retired in January 2007, on reaching age sixty, and began a new career and lifestyle. 

This transition, though welcomed and well planned, turned out to be... 


...the biggest point of change in my life!



You see, I loved my work and enjoyed success, especially in the second half of my career. I was Finance Director, and later Marketing Director of a very successful Food and Beverage company. 

And then ... suddenly ... it was all over. 

My work was a place where I felt  secure, respected and trusted. It was a place where I grew personally and professionally. 

In my retirement planning I had made adequate provision for my financial security. 

But then my career was never just about money. 

I valued the esteem, respect and friendship of both colleagues and the business community. I enjoyed my leadership role and the influence I had on people, money and decision-making. 

All this was gone ... in an instant ... after 40 years at work. 

There I was at the very pinnacle of knowledge and experience, blessed with health, energy and a youthful outlook, heading off alone into an uncertain future. 

Was this what I had been looking forward to? 

How was I going to structure my days, my weeks, and my life in the years to come? 

I came to realise that without adequate preparation and understanding, the transition to retirement can create uncertainty, which could lead to shock and denial, anger, frustration and sometimes even depression.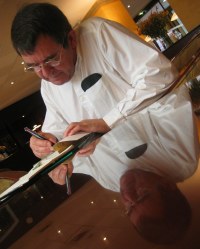 My Retirement Planning
 Let me share with you some of the things I did to ease my transition - I have discovered that every person's journey is unique and that I had to find what suited my values and personality. 

Let me share with you some of the things I have learned from my coaching clients when supporting their retirement planning as a Coach - their stories on their own journeys to success and fulfilment. 
Retirement for me has been a positive experience, but my new life stage is not a substitute, nor should it be, for what I miss about work.
Please enjoy the rest of your journey around my Active Retirement Living website.

---
New: Go Here to Share YOUR Bucket List - and have a look at others
---
Stay in touch and subscribe to my monthly email newsletter, Retirement Stories. It contains new stories and tips on planning for and enjoying an active retirement.