Retirement Quotations
Wisdom and humorous retirement quotes for your retirement speech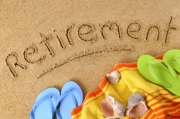 The following retirement quotations could be used in your Retirement Speech - or combine them with some Retirement Jokes. Some are funny retirement quotes that I have used myself - and others are wise in the way that they suggest you consider planning for retirement in a manner true for you. Enjoy!
At times of transition - and uncertainty - we  reach for quotations . We get comfort - and direction - in the articulate words of those who have been there before us
Wisdom Retirement Quotations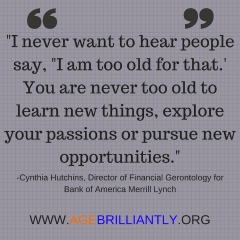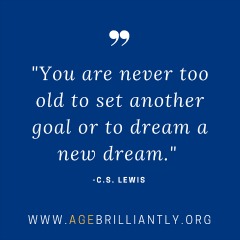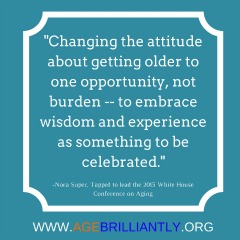 Few men of action have been able to make a graceful exit at the appropriate time. Malcolm Muggeridge
Forever, and forever, farewell, Cassius! If we do meet again, why, we shall smile; If not, why then this parting was well made. William Shakespeare.
When one door closes, another one opens, but we often look so long and regretfully at the closed door that we fail to see the one that has opened for us. Alexander Graham Bell.
There are an enormous number of managers who have retired on the job. Peter F. Drucker
The question isn't at what age I want to retire, it's at what income. George Foreman
Look at a day when you are supremely satisfied at the end. It's not a day when you lounge around doing nothing; it's when you've had everything to do, and you've done it. Lord Acton
Old age is life''s parody. Simone de Beauvoir
One of the many pleasures of old age is giving things up. Malcolm Muggeridge
I used to dread getting older because I thought I would not be able to do all the things I wanted to do, but now that I am older I find that I don't want to do them. Nancy Astor on her eightieth birthday
Retirement is the time when you never do all the things you intended to do, when you''d have the time. Half our life is spent trying to find something to do with the time we have rushed through life trying to save. Will Rogers
Two things are necessary for a happy retirement, much to live on, and much to live for. If only you could sell your experience for what it cost you, you could retire in comfort. 
Retirement is the time in life when you have the time, but not the time of your life
Retirement is the stage when you can do anything you wish, and wish you could do something else
The race is not to the swift, or the battle to the strong,
Nor does food come to the wise, or wealth to the brilliant, or favor to the learned; But time and chance happen to them all.
Moreover, no man knows when his hour will come.
As fish are caught in a cruel net, or birds are taken in a snare,
So men are trapped by evil times that fall unexpectedly upon them.
Ecclesiastics
"I felt it would be a tremendous adventure to live more simply; to live here, in this beautiful place; to be in charge of our time and to do all these things we''d been putting off," Viney, now 77, explains. "
So many people put off the future until their holidays, and we thought, no, there must be a way of living in a beautiful place and being self-sufficient."(Read Best Places to Retire)
I am absolutely appalled at the passage of time in my old age. I make jokes about Sunday coming twice a week and Christmas three times a year. The days dwindle down to a precious few." Michael Viney, Irish Times
"All the world's a stage, and all the men and women merely players. They have their exits and their entrances; and one man in his time plays many parts" - As You Like It
"Men at some time are masters of their fates: The fault, dear Brutus, is not in our stars, but in ourselves, that we are underlings". - Julius Caesar
"Out, out, brief candle! Life's but a walking shadow, a poor player that struts and frets his hour upon the stage and then is heard no more: it is a tale told by an idiot, full of sound and fury, signifying nothing." - Macbeth
"My salad days, when I was green in judgment." Antony and Cleopatra
Funny Retirement Quotations
Some quotes to bring a smile to your face, but remember, "Jesters do oft prove prophets" (King Lear, Shakespeare), or "many a true word is spoken in jest."
When a professional golfer retires, what does he do?
Before deciding to retire, stay home for a week and watch daytime television (Read About Schmidt)
If time is money, retired people should be rich
I don't feel eighty. In fact I don't feel anything until noon.  Bob Hope
When does a person with a job for life retire?'
There's one thing I always wanted to do before I quit...retire!' Groucho Marx
The best time to start thinking about your retirement is before the boss does. Anonymous
Retirement is a field of clover but by the time you reach it, you're too old to climb the fence
Retirement is the period when you wake up in the morning with nothing to do, and go to bed at night and it's still not done.
Retirement is the time in life when there is nothing as difficult as doing nothing
During retirement, many a person works harder at mooching than they used to mooch at work
A good time to retire is before it's too late to have a good time
When a man retires and time is no longer a matter of urgent importance, his colleagues generally present him with a watch. R C Sherriff.
In retirement you have a tea break on your own time
Retirement means twice as much spouse and half as much money
Whoever heard of a house spouse retiring? (Read Retirement for Couples)
Life would be wonderful if a person could retire without telling their spouse
The man who looks forward to retirement when he can go golfing seven days a week, soon finds himself doing the dishes three times a day
I married him for better or for worse, but not for lunch. Hazel Weiss
Hello honey, I''m home…forever!
The most wasted of all days is one without laughter.
E.E. Cummings
Try as much as possible to be wholly alive, with all your might, and when you laugh, laugh like hell and when you get angry, get good and angry. Try to be alive. You will be dead soon enough.William Saroyan
Maturity is a bitter disappointment for which no remedy exists, unless laughter can be said to remedy anything. Kurt Vonnegut
Life is full of misery, loneliness, and suffering--and it's all over much too soon.
Woody Allen
Active Retirement Quotations
I love the way these people in 'late maturity' redefine what it means to be older and enjoy active retirement.

'I still don't know why people are amazed, though. If I ran a four-minute mile at my age I''d be amazing. But why shouldn''t I be able to write a book.' Lorna Page who published her first novel when she was 93."
I plan on doing my 100th marathon in 2010, so I need to do five next year." Catherine O''Regan, super fit 73-year old."
I regret that time would not stand still for me so that I could go on indefinitely" Sean Lemass Irish Taoiseach 1959-1966"
You do slow down when you get older, but you have to keep going."Eighty-nine year old Joe Daly has been working in his bicycle shop in Dundrum, Co. Dublin for the past 58 years."
I''m getting to grips with the internet. It's a powerful device, and of course I love the games." Ninety-year-old Mary Forde, Headford, Co Galway"
I went on a huge slide in Tenerife with a 90-degree drop called the Kamikaze. After that, I started thinking about doing a parachute jump. My son contacted the Irish Parachute Club in Edenderry, and last March I did the jump from an altitude of 13,000 feet. The next oldest person to do it before me was 71 years old." Mary McNicholas became Ireland's oldest tandem parachute jumper at age 77. (Read my story Let's Go.I was a mere lad of fifty when I took a jump.)
"I just don't think of age and time in respect of years. I have too much experience of people in their seventies who are vigorous and useful and people who are thirty-five who are in poor physical shape and can't think straight. I don't think age has that much to do with it." Harrison Ford
'At a time when he "should be consulting an undertaker.'" From his autobiography 'Time Added On'. George Hook, age 68, one of Ireland's best known radio presenters got his big break at 57. 
I will never be an old man. To me, old age is always fifteen years older than I am Bernard Baruch
Frank McCourt, author of Angela's Ashes, took early retirement from teaching, partly, he said, to address a nagging question: "Who was I to talk about writing when I had never written a book, never mind published one?"
"I''m blessed that even in "retirement" I am presenting a show on 4FM radio, during which I get to chat about many of my life's passions such as great food and wine. Doing something you love and getting paid for it is a dream."
"For me, retirement was never going to mean sitting around and doing nothing. I have worked in the broadcasting industry for many years not out of necessity, but because I loved it and still do." "Pensions have their role to play too and it's no harm to start planning early so that you have freedom to enjoy your retirement-whatever that should mean- when the time comes."
Derek Davis, 61, announcing his "retirement" after 40 years in broadcasting.
Never retire!
The Roman poet, Ovid, may have been the inspiration for 'Retirement Never!'
'Dum vires annique sinunt, tolerate labores; jam veniet tacito curva senecta pede:'
While strength and years permit, endure labor, soon bent old age will come with silent foot.
Early Retirement Quotations
Some careers are for young men and women, e.g. professional sports. Early retirement can be a particular challenge, especially if it ends prematurely due to injury.  Read these poignant retirement quotations

'It''s the worst feeling ever when you stop. Young lads who get bad injuries and have to stop early, I don''t know how they cope, how do they deal with it? I was lucky I got to play for so many years, and it was still hard to stop. 
When you stop playing there is a bit of boredom. Especially when you stop playing and you are getting up for the day and there is no buzz, for some lads nothing will ever replace the buzz.'
Roy Keane captain of Manchester United 1997-2005
"It (retirement) hasn''t hit me yet, but it will hit me at some stage. I spoke to other players who''ve retired and they''ve compared it to a death in the family. There's a bit of that to it. I just have to be positive, take the fond and great memories, the friends, the supporters, all the good things that have come with it." 
"I'd love to develop a career in the media but I''m open to business opportunities. I''d love to get involved in sports management, looking after the welfare of sports people."
Frankie Sheahan described his time with Munster and Ireland as a "great adventure" after deciding to call time on a successful 14-year professional rugby career."
Time is hard to fill, days are hard to fill, but I''ll get there. The hardest thing for me since I gave up is that I used to be in contact with the lads all the time.
We used to be great buddies, but because of the decision I took, I knew I had to distance myself from them. Breaking away from the group and making a conscious decision that you are not part of this group anymore has been the hardest thing."
Cork's Diarmuid O'Sullivan on his retirement from inter-county hurling after a glittering career with the 'Rebels'."
I don't want to be playing golf; I want to be back working."
David O'Leary, age 51, after a three year absence from football management
"When I reached 60, I asked myself the question. I almost left. But I quickly realised, with my family, that it was a mistake. Today, I fear the idea of retiring. I have been on the train for so long, that when I get off I fear my system will collapse. I have decided not to ask myself the question anymore."
Alex Ferguson, arguably the greatest ever Premier League manager, in an interview with L'Equipe, admits that he has stopped asking himself the retirement question.
---
Retirement Quotations  are ideal for your retirement speech
You can use retirement quotations in your retirement speech, and include retirement jokes, retirement poems, and retirement toasts
---
Positive Ageing Quotations
Read positive ageing quotes and advice about healthy ageing, Which can encourage you to think more positively about your own aging, and to believe that some of the best days of your life will occur in retirement

---
Retirement Affects
Retirement affects can create uncertainty and disappointment without planning and preparation

---