Retirees Working Online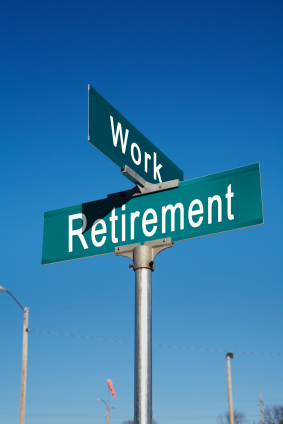 Retirees Working Online is an ideal option to supplement your pension.
If you're retired and looking to supplement your pension, then working online is an ideal option. It gives the freedom to decide your own hours, lets you pick and choose the jobs you want to do, and removes any need to commute. Some of the best jobs you can do online are proofreading, transcribing, writing, and tutoring; and in this post, Emma Wilson explains how and where you can find work in these areas.   

Retirees Working Online jobs that might interest you
Proofreading
Many people who work online do so as freelancers in what is now called the 'gig economy'. To get freelance proofreading gigs, you need to connect with potential clients through as many channels as you can. This includes having a website where you can promote your new business, listing yourself in professional directories, and using social media such as LinkedIn, which is the best platform for those looking to supply other businesses.
One of the easiest ways to get started in proofreading services is to join a freelancing website such as Fiverr, Elance or Upwork. It's a great way to build up a list of clients and build a reputation for your proofreading and editing services through the good feedback you receive. 
Finally, you should also consider joining a professional proofreading organization such as the American Copy Editors Society, the Editorial Freelancers Association, or the Society for Editors and Proofreaders.
Also consider signing up with proofreading services agencies. At time of writing, Cambridge Proofreading & Editing and Quality Proofreading Services are both actively looking for new editors.

Transcribing
As transcription has become more widespread, many businesses have begun outsourcing the work to professional transcription companies. These, in turn, often rely on an army of work-from-home freelancers to undertake the actual transcription.
To get work from these transcription companies you will need to provide them with evidence of your skills. Some will ask for references or proof of previous experience, or if you are new to the role, you may be asked to undertake a test to show you are capable of carrying out the work.   
Finding work is not too difficult as there is a lot of demand. You can contact the companies directly or search on job sites for 'freelance transcription jobs.' Alternatively, you can set yourself up as a transcriber on the freelancing sites mentioned above.

Writing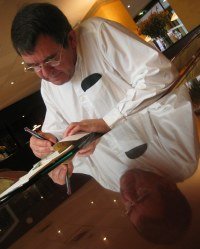 If you wish to write professionally to help pay for your retirement, then you will need to be an excellent writer. Not only do you need to produce faultless work and have a great turn of phrase, you also need to know how to structure and style many different forms of writing: letters, reports, blog posts, adverts, press releases, etc.
You may also find work writing for private clients. This often means writing CVs and job applications but can include a wide range of other miscellaneous tasks: wedding invites, eBay listings, complaint letters, etc

Tutoring
Thanks to freely available software like Skype, online tutoring is now an option that may be of interest to many retired people, and the range of possible things you can teach is endless.
Tutoring, however, is not just restricted to helping students pass exams. While you can help teach English as a second language to adults anywhere in the world, a subject with huge demand, you are not limited to academic subjects.
If you have any skills that other people might want to learn, then you can set yourself up as a tutor in that area. Take your laptop to the kitchen and teach others how to cook Italian or move it to the garage and show your students how to repair an engine.
One of the best ways to get yourself work as a tutor is to list your services on a tutoring website, such as Tutor Index. You can also offer your services on the freelance websites listed above, and get the message out on social media. If you are looking for more formal part-time work, there are many tutoring businesses out there who are always looking to recruit new teachers - if they provide online tutoring, drop them a line and send in your résumé.  
Do remember that if you intend to work with minors or vulnerable adults, even over the internet, you must undergo any obligatory background checks prior to commencement. Parents and carers will expect to see the paperwork.   
Retirees Working Online-conclusion
As you can see from reading this article, working online opens many possibilities for those in retirement. It lets you continue earning but in a way that suits your new lifestyle. It allows flexibility in your schedule, freedom to choose the work you want to do, and saves you the cost and bother of having to travel to work.