Gozo Island Malta
Is it one of the Best Places to Retire?
Consider Gozo Island Malta if you are looking for an overseas retirement destination. There's no single country best suited to the needs of every retiree. Money, health, access, and security are important...which ones are essential for you?
Best Places to Retire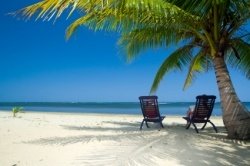 As a boy I was enthralled by my primary school teacher's reading of The Coral Island: A Tale of the Pacific Ocean by R.M Ballantyne, written in 1858. The story is about the adventures of three boys marooned on a South Pacific island, the only survivors of a shipwreck.
There is an image, which even now more than 50 years after I first heard these words, evokes feelings of wonder and excitement, and makes me long to travel to exotic faraway places with strange sounding names.
Imagine a perfect place where 'a sandy beach of dazzling whiteness lined this bright green shore, and upon it fell a gentle ripple of the sea.'
In my extensive travels I got to see some places that nearly fitted that description.  I'm thinking of Laguna Beach in southern California, or Malindi Beach in Kenya.
When I read Joe Attards's description of his beloved Gozo Malta, I think that might be his 'Coral Island.'
About Gozo Island Malta
Gozo is tranquil and magical haven. You've got to experience living here to believe me. The island is still largely undeveloped with its 13 quaint villages still separated by fields and countryside.
Although Gozo is so small (67 km², Population 31,000) there are different dialects. 
Some words and phrases are used only in Nadur which is on the East side and words and expressions used at Gharb on the West are not used anywhere else. 

Gozo is classified as a Region within the EU and is different even from Malta the elder sister of the Maltese archipelago. It is greener and much more peaceful. Crime is non-existent. Some locals still follow the age-old custom of leaving the front door keys in the lock. 
Retire abroad Gozo Island Malta
It is the ideal destination to relocate to. Life goes on at an easy pace, it is hassle-free perhaps owing to the lack of distances; everything is so near. You are never far away from anything for more than 45 minutes on foot. By public transport, the Arriva, now you can get there in 10 minutes or less. People here do not really need a car especially if living in Victoria, the Capital town of Gozo. 

The weather is attractive. I am writing this little article in mid-October and the weather is still summery. The sea temperature is 23 deg and some people are still swimming on fine days. It usually continues like this till almost Christmas, although we have the occasional rainy day or two but then the weather changes to fine again and the landscape looks even more beautiful and fresh. Winter here is mild, the coldest months being January, February and up to mid-March but it is never really that cold since temperatures seldom go below 17 degrees during the day. 

Gozo and Malta are steeped in history, pre-history even. In some places like Victoria and Mdina and Valletta in Malta it feels like one is still living in the 16th Century at the time of the Knights of St. John. Well I can go on and on but as I said before, seeing is believing.
Thanks to Joe Attard for this information on Gozo Island Malta as a retirement destination. 
---
Retirement Locations abroad
What criteria do you use in selecting the 10 Best Places to Retire?  Read what I discovered in my research.
Retire abroad checklist
A Retire Abroad Checklist requires careful planning.  If your dream is to retire overseas here, are the things you need to consider...Money, health, access, security...which ones are essential for you?