My Bucket List
Retirement planning ideas and examples
My bucket list contains 20 great goals for retirement lifestyle planning, including retirement hobbies.  It certainly implies active retirement living, and may set you thinking about retiring young, or at least young at heart!
The retirement sentiments and retirement wishes expressed here would surely help you to retire happy. Travel is a strong feature of my list, which will inform me regarding best places to retire. 
My Retirement Wish List
Write a Memoir: Memoirs used to be the domain of famous people, but now it's open to people no one ever heard of! Frank McCourt became well known after he wrote Angela's Ashes. I'm interested in it for myself, and also as a record for my children. Creative writing is one of my favorite retirement hobbies. I've written about twenty stories, now I need to edit and publish.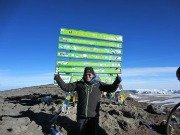 Climb Mount Kilimanjaro: The highest mountain in Africa, almost 20000 feet. For me this achievement would represent courage, strength and adventure. Active retirement living!  This goal was achieved in September 2012.
Trek to Mount Everest Base Camp following the footsteps of Hillary and Tenzing.  Done in October 2013, the 60th anniversary of their first ascent.
Go to China: To see an ancient civilization, a modern political state and an economic miracle. 
Write a prize winning short story: The Listowel Writers'' Competition would be an example of the standard to which I aspire.  I did get to read one of my stories-Holiday Times 1955- at the festival in 2010. 
Get back in touch: We all have people in our lives, personal, business or romantic, who were once an important part of our circle, and the relationship ended.  In 2012 I visited Dubai to meet a friend from my Zambian days, who I hadn't seen since 1974. 
Sing at the over 60's talent competition in the Cork Opera House: This is an outrageous goal relative to my modest talent. But hey, I sang at the Village Inn at Newport Beach, CA and that will surprise many!  And I joined a Gospel choir in 2012, and learned to sing in harmony. 
Drive across the USA: Now more than ever "Yes We Can!" I want to ride with the Montana Cowboys and follow the trail of Steinbeck's migrants from Oklahoma to California.
Visit Graceland: I love Elvis? Who doesn't? My occasional party piece surprises and entertains. Elvis, Buddy Holly and others brightened the 50's, as we were waiting for rural electrification!
Do The Grand Cannon Skywalk: And visit "Bright Light City ..." Viva Las Vegas!  Done in 2009!
Dive with turtles in Mozambique: I've done the Great Barrier Reef (2008) and dived with sharks in Margate South Africa (2003), but Mozambique represents one of my flights of fancy.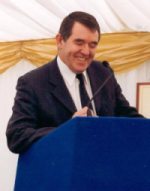 Be The Keynote Speaker at a major conference: This ambition is influenced by my membership of Toastmasters International
Do something extraordinary for that special person: Too personal to elaborate. 
Learn something new: I have inherited a love of learning from my parents and mentors and this goal is lifelong. A language (Irish) and a musical instrument (Keyboard) are examples of opportunities in retirement.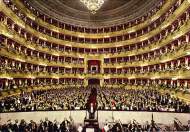 Attend the opening night of La Scala, Milan: And hope to hear an Opera by my favourite composer Giacomo Puccini.
Five more for my bucket list

Make a difference in a stranger's life: In fulfilment of the Rotary motto "Service above self."  Became president of the Rotary Club in 2013. 
Begin again with a new career: That's why I created this website.
Make someone laugh 'till they cry: And join them in the laughter! 
Stay forever young: Age gracefully and seek new ways to be "young." Then I could truly retire happy 
Never stop looking for new goals for My Bucket List, and stay forever young!
---
You've read my bucket list, and now it's time to make YOUR Bucket List (and share it) - as well as having a look at the retirement wishes of others. 
---
Stay in touch and subscribe to my monthly email newsletter, Retirement Stories. It has stories and tips on planning for and enjoying an active retirement.